Description
Time for (not so) little pleasure! You're looking at a real heartbreaker. Elegant straps with a bit of spice will make you feel extremely sexy soon. The A758 harness will simply look phenomenal on you!
More details here:
Unique harness in a sexy, white colour
Adjustable straps on waist line – perfect fit
Links in the form of metal rings
Delicate, leatherlike straps create a geometric design
Straps around the hips – emphasized shapes
Silver details adorn the harness – captivating look
Open crotch
Durable materials (40% polyurethane, 37% nylon, 15% metal, 8% rubber)
Size: XL/XXL
Obsessive means inspiration for women. Elegance,sensuality, embroidery love ... Best fabrics and best embroideries to create unique pieces of lingerie. Years working to join the best quality - prize relation.
World leaders in lingerie! Nobody makes better!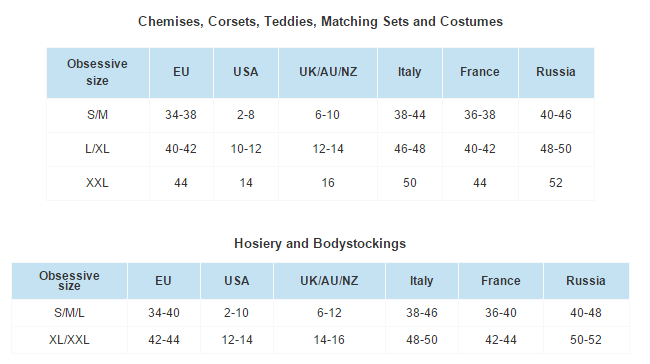 Payment & Security
Your payment information is processed securely. We do not store credit card details nor have access to your credit card information.